AWS Managed Services
AWS Managed Services

AWS MSP
Amazon Web Services (AWS) Managed Services Provider (MSP) provides scalability, high availability, and high-performance solutions to manage cloud services for leading the digital transformation of enterprises. AWS has a global infrastructure, low-latency, secure, service-wide cloud platform that covers most industries and businesses of all sizes. Yuan Jhen AWS Managed Services helps you focus on developing business confidently!
Yuan Jhen AWS Managed Services Include:
Cloud Architecture Planning
• Cloud assessment
• Service introduction
• Architecture proposal
Technical Advisory Services
• Technical consulting
• Handling billing issues
• Maintenance emergency
Proof of Concept (POC)
• Cloud requirements testing
• Cloud deployment verification
Cloud relocation
• Web hosting relocation
• Database and data relocation
• Workload shifting
AIOps automated maintenance
• Cloud accounting management
• Cloud environment monitoring
• Infrastructure management
Expert support team proactive maintains and monitors, saving costs
A professional team manages to host for you, assists in system optimization, and synchronizes the latest AWS technology and information security. You no need to pay additional cloud management costs and pressures; adapt to the cloud environment and enjoy its elastic expansion and benefits.
Cloud management / transfer / planning / deployment / optimization
Yuan Jhen AWS Managed Services include network, application, infrastructure, information security, and other services. To help enterprises in migrating or deploying, operating or supporting, automating and optimizing cloud environments, hosting facilities or any different workloads, secure and efficient on the cloud.
Infrastructure maintenance and optimization
24/7 infrastructure security monitoring systems and resources service to ensure the regular operation of the website, website performance, cloud database, and application software upgrades. A monthly management report is provided, and customers are equipped to install designated packages and adjust service settings.
Data Backup and Disaster Recovery
Provide flexible backup, set daily, weekly, and monthly automatic backup, Snapshot instant snapshot function. Professional engineers to confirm the host resources and backup status, regular automatic backup, and standby backup data reduce the risk of website data loss.
Premium Additional Services
Regularly provide vulnerability scanning and information security reports, assist in host restart, system adjustment, database analysis, and professional engineering team proactive management services.
International level professional certification
Yuan Jhen has been awarded the ISO 27001 Information Security Management System certification. Expert support team with the Red Hat certification and SAA certificate, delivering you better services.
Consult AWS Managed Services
AWS MSP Managed Cloud Services Benefits
Highly Secure Infrastructure
Compliant with hundreds of the world's most stringent security regulations, AWS automatically encrypts and monitors data flows to ensure the confidentiality, integrity, and availability of data for the security needs of the military, global banks, and other highly classified organizations.
Cost-Effective
Pay-as-you-go lets you use what you need and makes it easier to change and control your budgets without worrying about long-term contracts!
AWS Global Cloud Infrastructure
AWS data centers (availability zones) are the most widely distributed. You can choose any location data center to deploy/host your website or specific application closer to your users.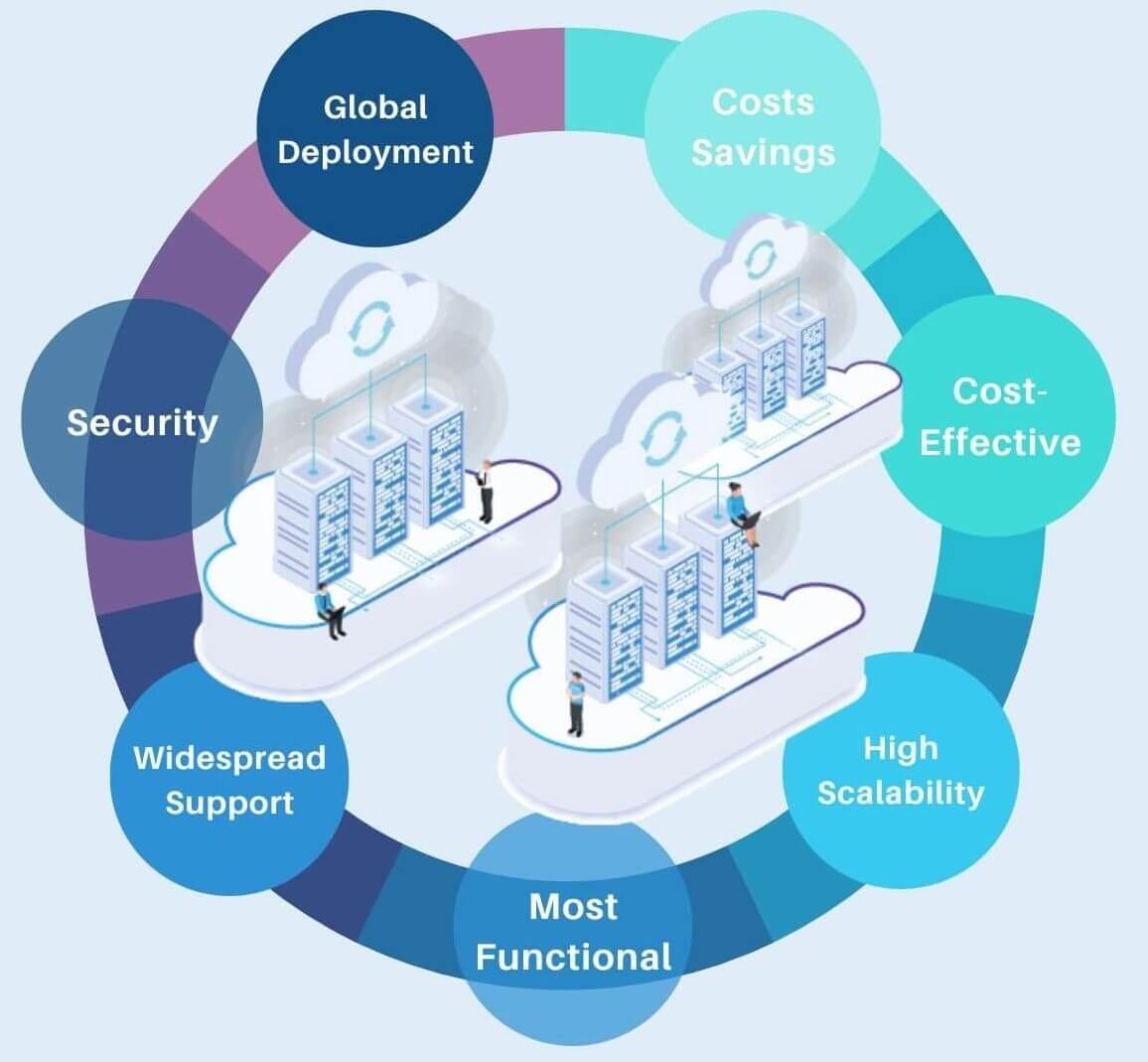 Variety Platform Support
With AWS, you can use popular platforms, including WordPress, Drupal, Joomla, and more, support Java, Ruby, PHP, Node.js, and .Net, and provide software development kits.
High Scalability
AWS scales up and down, provisioning resources as the business demands, reducing costs and quickly launching resources.
Most Functional and Flexibility
AWS provides infrastructure such as cloud computing, storage, and databases, machine learning and artificial intelligence, data lakes and analytics, and IoT. Through the AWS global infrastructure, enterprises have the flexibility to choose how to execute the workloads.
The 4 Main Issues AWS Managed Services Can Solve:
Heavy day-to-day IT operations
The lack of IT personnel may lead to the compression of project development and the reduction of daily maintenance and operational efficiency.
Complex IT architecture & high equipment maintenance costs
IT architecture becomes more complex as the enterprise expands and data grows. The maintenance and operation of the cloud or data center require 24h engineering personnel to manage or hardware equipment maintenance, enterprises need to bear high costs.
Information security concerns and challenges
Information security is directly related to business reputation and customer trust. Enterprises need to set up a data transmission and storage environment in strict compliance with security regulations, and IT staff constantly monitor abnormal conditions to solve information security issues. Enterprise prompt seeks server management service.
Challenges to effective cost controls
With the enterprise demand increased, the cost of resources you need to use also increases, making it difficult to control costs. Enterprises will need professionals to optimize the use of resources for you to optimize costs and avoid investing in large budget risks.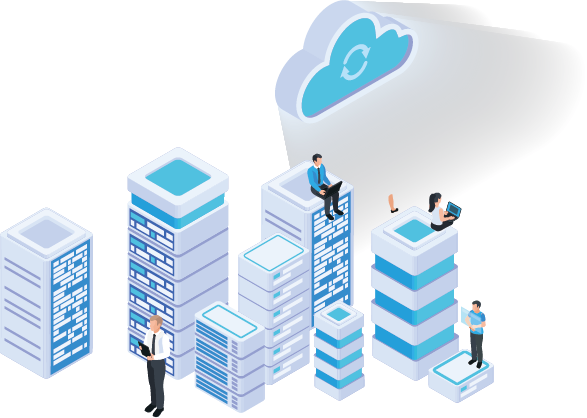 AWS Managed Cloud Services
AWS MSP
Wherever you are on your transformation journey, for inquiries about the Cloud and how we can help you maximize the value of your Cloud, get in touch at +886 2 4499 343