NEWS
2021-05-25

Japan Hosting IDC Based In IBM Tokyo, Recommended Solutions For Japan Market.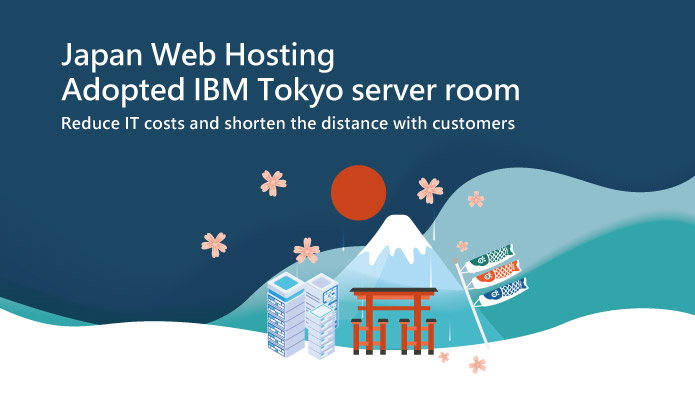 Japan Hosting is recommended to host Websites In Japan and Asia
Web hosting and servers in Japan
Japan hosting, server room based in IBM Tokyo International Data Center (IDC). Yuan-Jhen provides fast and high performance SSD virtual hosting, automatic backup, and 24/7/365 technical support. Recommended solutions for Japan business and personal websites.
Know More About Japan Hosting
Benefits Of Japan Hosting:
Pre-configured free SSL Certificates and malware scanner

Server room located in IBM Tokyo International Data Center

Enterprise-level SSD web hosting

Setup cost saving

Easy to get the hang of

A 25% discount for new users & US$5 Yuan-Jhen credit
Japan Hosting Services:
24/7/365 professional technical support

Free transfer service or 15-day free trial

High insurance backup system

Application Support

Program support and Email Service
Plan & Price