Web Hosting in Taiwan
What is web hosting? What are web hosting services?
Web hosting is also known as Virtual Hosting, Shared Web Hosting, Web Space, and Server Space. Web hosting is to share its resources to multiple hosting with a single server, and each hosting has different specifications. Web hosting will be managed by the professional technician of the provider, with sufficient bandwidth and traffic. User can save the cost of hardware, software, and also the management cost. Not only this plan fits the enterprise that is lacking IT staff, but it also lowers the construction cost!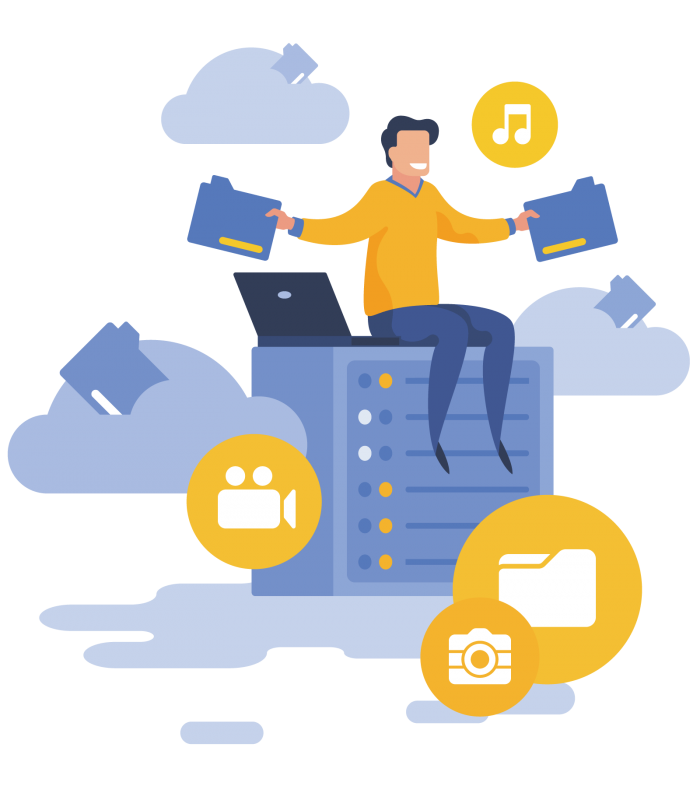 How to build a website?
The three essential elements for setting up a website: hosting application, domain registration, and website design.
Step 1. To choose your hosting plan:
Yuan Jhen linux web hosting supports PHP with MySQL database, there are plans for different types of website:
Single Domain V.S. Multiple Domain web hosting
The single domain web hosting is perfect for personal or cooperates image website which the server put only one website. The multiple domain web hosting can set up multiple websites. By using the addon-domain function, multiple domains can be put in one server space. It is best for the user who needs to manage various website users like website design company, SOHO freelancer, etc.
Taiwan web hosting V.S. foreign web hosting
The location of the server should consider the region of the target audience, to reduce the international node and increase the connection speed. If your website is focused on American users, you can consider US web hosting. Yuanjhen provides US, HK, Singapore, and Japan local server rooms.
Step 2. To name your website by domain registration
To set up a website, you need web hosting and a domain to make it work. However, what is a domain name? host.com.tw is the domain name of Yuanjhen, it is the link that visitors use to connect to our website. That is to say, it is very important to pick a good domain name. Yuanjhen provides hundred of domain names for you to pick!
Apply For A Domain Name Immediately
Step 3. A suitable website design company
There are different types of websites and each website design company expert in different services. Yuanjhen focuses on providing the best hosting service and fulfills the needs you have, that's why we have picked some of the greatest website design partners for you to help to build the website you want!
Who needs web hosting?
✔ Basic website (blog, personal website)
✔ A website with the need of traffic stability
✔ Lack of IT staff
✔ A website just starts up and with a low budget
Web hosting free trial & free website migration
Yuanjhen provides a free hosting trial OR frees website transfer service.
Click (SMS - start trial) after making the order, the 15 days trial will start immediately. Please fill in the form before the payment for the free transfer service. Contact us if cancelation is needed: +866-02-4499-343 #1.
Please Contact Us If Any Problems Accrue
Free Transfer Service
Website hosting backup
Yuan-Jhen uses JetBackup, daily differential backup (30 copies), on the 1st of each month differential backup (2 copies). Web hosting users can log in to cPanel interface, click to JetBackup function to restore account and download backups. For reseller hosting users, administrators can log in to WHM interface, click to JetBackup function to help their sub-accounts restore and download backups.