NEWS
2021-05-24

WAF x Vulnerability Scan double security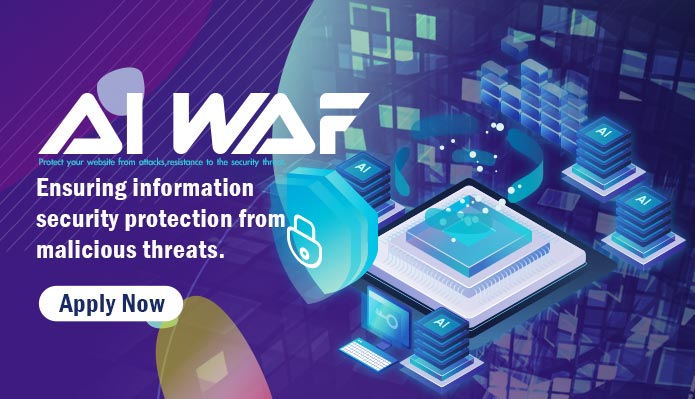 Yuan-Jhen provides information security services: Cloud AI WAF & Vulnerability Scan.
Why do our websites need a security or protection?
More than 70% of the websites have application leakage, giving hackers chances to hack. They can put the website at high risk by hacking into the website.

You can catch security vulnerabilities through vulnerability scanning, and with AI WAF to inhence the security. (Using GUI management control, 26 kinds of protection rules for you to comstumise, and AI high inteligent judgement system)Along with the standard compliance reports from PCI DSS, OWASP TOP 10!Reduce the risk of intrusion from hackers!

From now on, purchse the vulnerability scan will provide a free re-scan within 14 days!
Get your website a all-round protection!
Cloud AI-WAF
Vulnerability Scan